Tailored Room Acoustics

CONCERTO STRETCH WALL TRACK SYSTEM
Acoustic Innovations Concerto Wall Systems lies flush against the wall and employs a patented fabric retainer track, acoustical modules, sound transparent fabrics and room tuning to achieve control of your rooms acoustics with a site fabricated edge-to-edge, corner-to-corner system.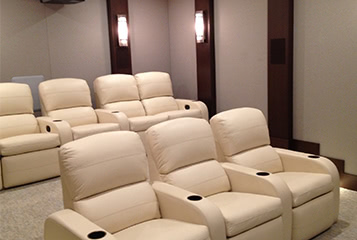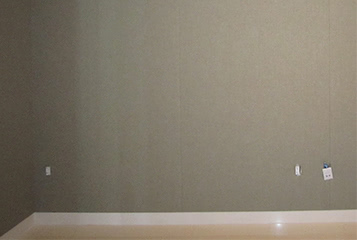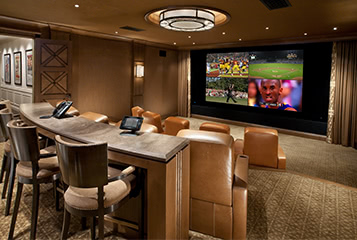 Space Savers
Site Fabricated Fit
Adaptable
Residential & Commercial Applications
Technology system that utilizes multiple acoustical properties to drastically enhance room performance.
1" (control) or 2" (performance) deep system that consumes minimal wall depth. The site fabricated system utilizes a patented fabric retainer track, allowing clean and crisp seam lines, like wallpaper, without fabric sag that may occur over time.
Fabric can be removed and replaced to accommodate changing tastes without impacting installed acoustical products.
Great option for homes and home theaters that desire a wallpaper-like look, recording studios (residential or commercial), auditoriums, Conference Rooms, Concert Halls, and the list goes on.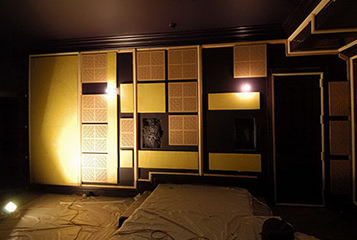 Engineered Acoustic Design-Hidden in Plain Site
Working with a specific design criteria we utilize multiple styles of acoustic modules to properly balance the acoustics in your room.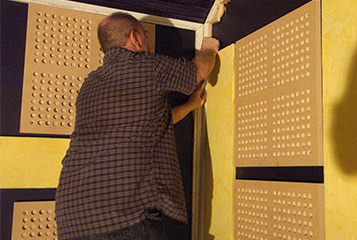 Custom Detailing
Our experienced installation team will accommodate existing details of your space or supply custom millwork and design elements.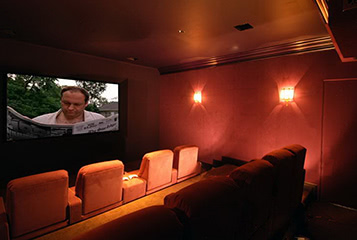 Exceptional Results
Edge-to-edge, corner-to-corner. The bespoke nature of Concerto is the marriage of acoustics and aesthetics, combining the requisite audio enhancements, soft textures of fabric, with exceptional functionality.