FINISHING YOUR THEATER CEILING

How to finish the ceiling?
Fiberoptic night skies give your theater depth and create an immersive sensation that enhances your movie viewing experience by absorbing sound waves and preventing cross reflection.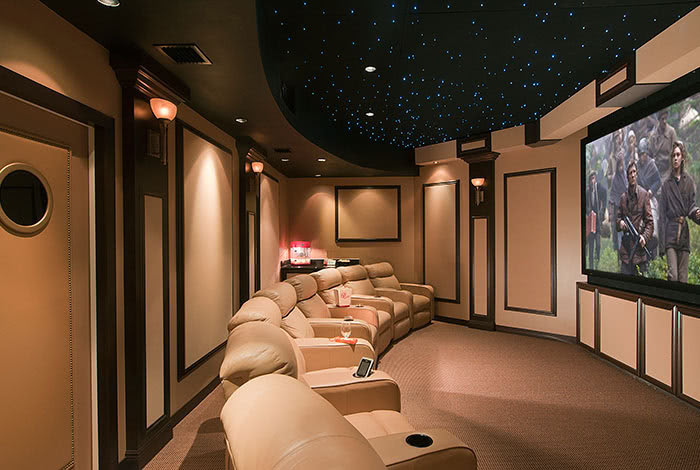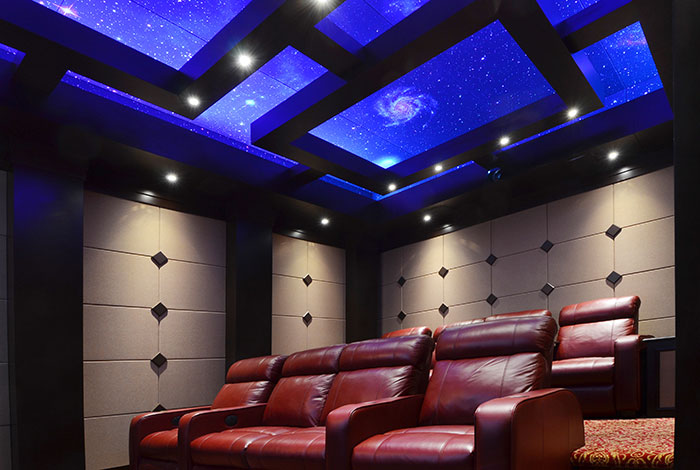 Aesthetics,
Acoustical,
Reduce Reflection
Aesthetics, Acoustical, Reduce Reflection
A popular theater option is a 'Starry Night' Fiberoptic Ceiling, which creates an immersive and celestial enhancement that adds excitement and uniqueness to your space, while enhancing the acoustics of the theater. Whether in a tray ceiling with effect lighting, used behind coffered panels, or simply custom sized to a ceiling's dimensions, Fiberoptic Ceilings provide the final touch to your Personal Home Theater.
While some solutions on the market are simply hard surfaced materials with Fiberoptic star points, Acoustic Innovations' Fiberoptic Ceilings are produced from 1" depth acoustically absorptive panels offering an unforgettable element that also enhances performance.
Our unique system are powered with state of the art LED light engines which utilize individual star boards, powered over Ethernet (POE) CAT 5 to easily connect to your desired control system. Available with either TrimFast or MagnaFast mounting options.
The LED Benefit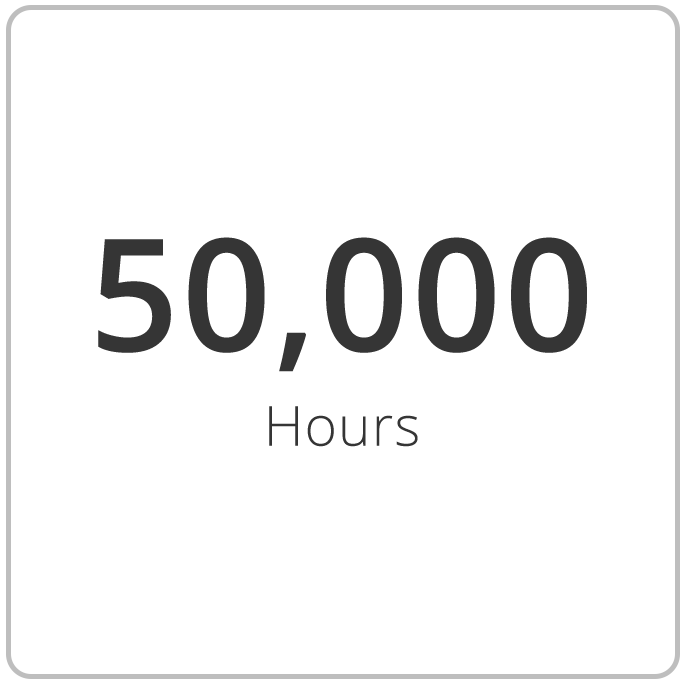 Long Life
LED illuminators are standard at Acoustic Innovations, chosen for their efficiency and brightness. While incandescent light engines may last 2800 hours, LED light life can exceed 50,000 hours - that's nearly 25,000 movies!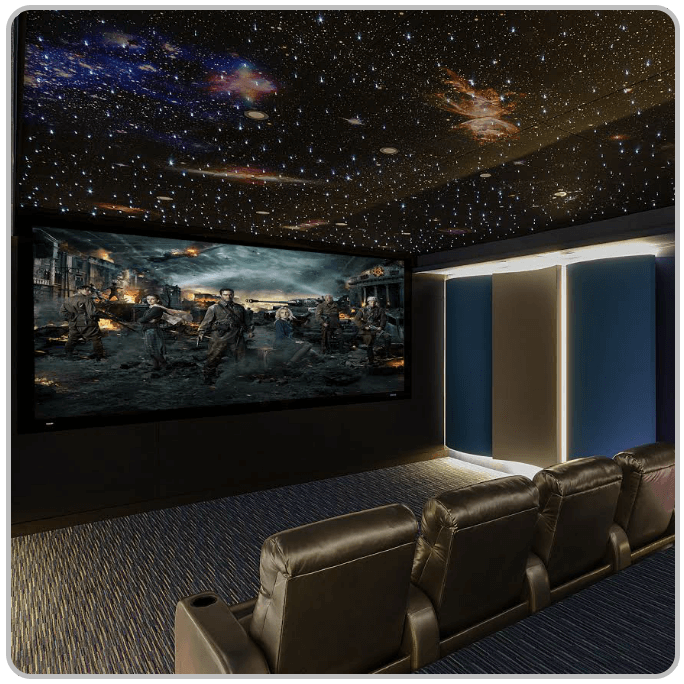 Celestial Sky Option
Add the Cosmos to your Theater! Dye-sublimation graphics are imbedded into our acoustically transparent fabrics. Simple to install, our ceiling panels incorporate colorful images of constellations, planets and stars whilst adding acoustical benefit. Use our pre-designed panels, or allow us to build a custom design to your specifications.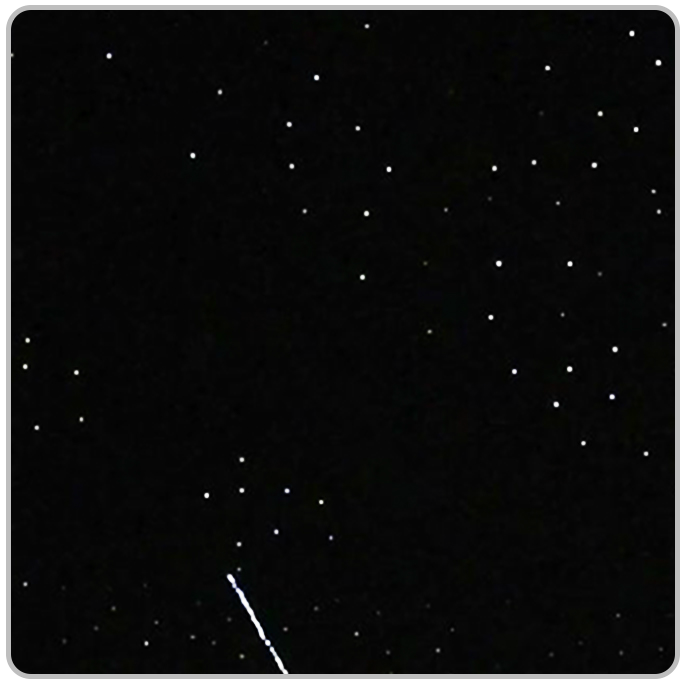 Shooting Star and Comet
Add an
exciting touch of animation
to your ceiling! Our shooting stars are available in standard 5' length, or custom sized. They are app-enabled through an accessory wireless network controller, or add a button to your Control 4 or Crestron system, or any system capable of RS232 commands.