BEST IN CLASS HOME THEATER SEATING
We know seating can be a very personal decision based on your unique standards for comfort.
View Models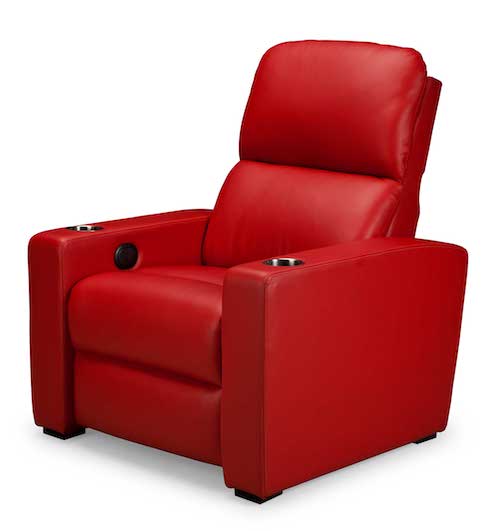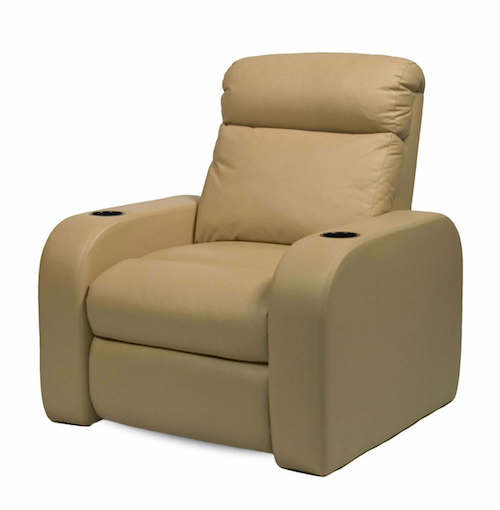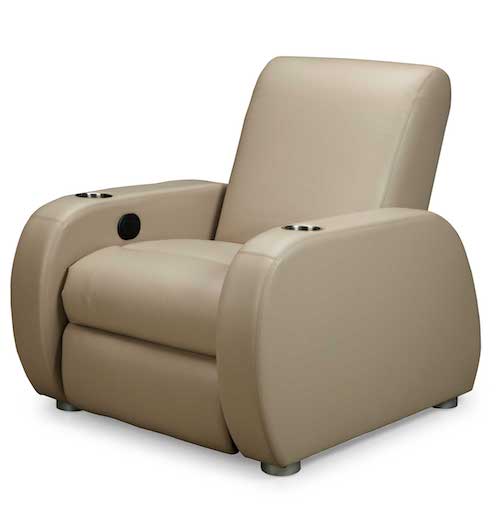 Theater Seating
As the pioneer of module based reclining theater seating, we are here to help you make the decision that is best for you. We have been offering quality theater seating since 1995 and our original designs are still some of our best sellers!
built by hand
All models are handmade from the finest materials available at our factory in High Point, North Carolina where we employ craftsman who have been building furniture for generations. We are constantly developing our designs to compliment contemporary architectural styles and design trends. With more offerings for customization then ever before, we're confident you'll find the perfect fit for your lifestyle.
Seating
Features
● Designed and Built since 1995
● Hand Built in North Carolina, USA
● Engineered CNC-designed frames
● Incliner-place within 5" of your wall
● 3 widths and 3 heights*
● Chaise Loungers – 2 widths
● 3 cupholder finishes
● All Steel mechanism
● Power Recline option
● High density foam
● And many, many more options
*Most designs

Available in a multitude of hues and patterns our fabric and upholstery coverings offer an affordable solution while enhancing the decor of the room.
$
Fabrics are often the least expensive option. Priced as Grade One.
$ LuxeSuede
- A cross between velvet and suede, this long-wearing fabric is resistant to tears and spills thanks to the finish used in the weaving process. A wide selection of contemporary colors combined with affordability offers luxury at a value price.
$ Softique Vegan Leather
- Is a top selling faux leather. It has a luxuriously soft hand and contract rated performance.
Our signature velvets are renowned for their opacity, brilliance of colors, and fabulous sound absorption properties.
$$
Velvets are affordably priced for the quality they carry, a step above our fabric offering, and priced as Grade Two.
$$ Windsor 2 Velvet Collection
- Beautiful dense thick pile velvet of 65% Polyester/35% Cotton intimately blended yarn makes for a very strong fabric. Tested to be abrasion resistant of 100,000 Wyzenbeek double rubs. Fabric is water repellent and crush resistant. Soft to the touch. Offers an exciting color palette, which offers an extensive array of rich beautiful hues and tones.
Not to be confused with less expensive micro-fibers, UltraSuede is non-woven synthetic suede that is the choice of interior design professionals due to its overall quality, rainbow colors, supple touch and exceptional wearability.The ultimate kid and pet friendly fabric!
$$
UltraSuede is priced as Grade Two.
UltraSuede Collection
- The ultimate kid and pet friendly fabric! Possesses the luxurious hand of fine kid suede with the soft surface feel of Nubuck leather. Lightweight and inherently strong, UltraSuede is extremely resistant to stains. A blend of 88%Polyester/12% Polyurethane. Engineered to be as easy care as it is versatile. Soft, plush suede hand. Soothing to the touch in any climate. Unsurpassed range of today's most popular colors. Highly abrasion-resistant-meets 200,000 Wyzenbeek double rubs
With several unique collections of leathers to choose from, there's a match for every design or budget. Many have an aniline* finish which cleans up with soap and water and yet offers durable protection against stains and spills. Leathers displayed below are our most popular, but if you are looking for something different please
email us
for our full range of leathers.
$$$$
Leathers are generally our most expensive option, but with the current economic conditions, many of our leatheries have come down in pricing so we are able to offer the best quality for the price.
$ Premiere Leather
- Full Grain leather. A richly colored leather with even color throughout all parts of the hide with a heavy pebble texture. Wears exceptionally well in all environments. Available in several popular colors.
$$ Samba Leather
- Top Grain leather of South American origin. Soft and luxurious to the touch, the even color throughout all parts of the hide offer a smooth look. Samba provides long wearability and superior performance.
$$$ Classico Leather
- Top Grain, very subtle and aniline dyed. The natural grain provides a unique appearance and richness. A protective finish combined with waxes gives it added durability and excellent color consistency, without sacrificing an incredibly soft touch.
$$$$ Hampton
is a full grain semi-aniline leather with a rich natural pebble grain texture. It offers a luxurious handle and exceptional softness.
$$$$ Luxtan Leather
- Full grain aniline leather, which has been tanned with the highest quality waxes and oils to give it an excellent soft hand. American dairy cows are meticulously selected for this article to give it a naturally even pebbled grain and maximize its natural hand feel. Luxtan has an excellent wearability and added durability, due to the highest performance characteristic added during the finishing process for sophisticated elegance with an excellent drape and feel.
$$$$ Western Leather
- Often referred to as 'pull-up' leather, our Western collection exhibits the unique natural characteristics of the natural hide. Creases, scars and other markings are the hallmark of this leather. Exhibiting a slight waxy feel, this aniline dyed is very popular today in many homes. Stain resistant finish is incorporated during the final finishing process.
$$$$$ Casablanca
is a semi- aniline leather with a subtle "pearlized" article that evokes a simultaneous hint of classic and contemporary elegance. The color line features a vibrant color mix with a true soft metal flavor.
$$$$$ Natura
is a smooth, pliable leather that you can sink into, letting the soft excellence envelop your senses. This leather is organic in many ways. It's natural color palette will feature ever-so-slight markings as it beautifully "wears in", reflective of the test of time that our Italian craftsmanship leathers offer.
$$$$$ Perla
is natural aniline dyed leather with a subtle metallic finish. It has a uniform grain creating a very supple, luxurious hand. What sets Perla apart is how different lighting can change its luster and which makes a glamorous backdrop for many interiors projects. It's perfect for both residential and commercial applications that call for a sophisticated style.
$$$$$ Royalton
is fine Italian, aniline dyed leather with a soft and supple hand. It is stained with a combination of subtle oils and dyes, followed by a protective topcoat to give it excellent wearability. The fine graining adds to its beauty and gives it a warm, cozy appeal.
$$$$$ Sierra
is a top grain leather with superior selection of Australian cattle hides. A gentle buffing and grain enhancement is applied to provide Sierra with a consistent grain structure throughout each hide and from hide to hide. Soft hand combined with superior technical specifications make this leather suitable for most high traffic interior applications. Processed using low emission mineral tanning formulas which are environmentally friendly. Complies with the strict regulations of the EU environmental normative CE2000/53.
*Aniline leather
is a type of
leather
dyed exclusively with soluble dyes without covering the surface with a topcoat paint or insoluble pigments. The resulting product retains the hide's natural surface with the 'grain', i.e. visible pores, scars etc. of the complete original animal's skin structure. Due to individual computer monitor limitations, colors seen here may not accurately reflect fabric or leather colors. To confirm your color choices, please request samples of your desired color.